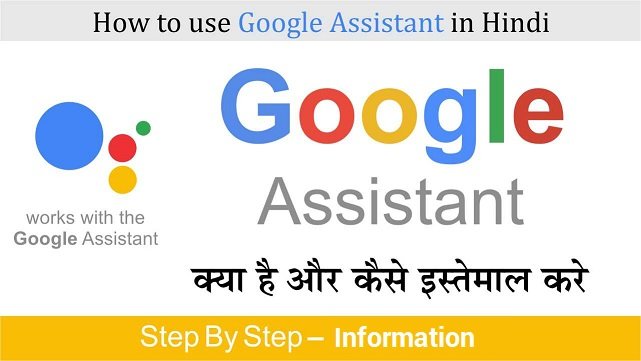 What is Google Assistant:  In today's changing era, more than one technology is coming. You would never have thought that there can be such technology that we will only need to give commands and our work will be done immediately. Today many such Android technology has come, which you can easily use sitting at home. There is one such amazing technology: Google Assistant.
Google Assistant is a product of Google itself. It works as Voice Based Artificial Intelligence. It is mainly available for home smart devices like TVs, smart phones etc.
Google has provided this facility for Android phone users. Through this, users can do many things. Now he doesn't even need to use the keypad. Such as getting weather information, latest news, playing games, setting calendar or alarm etc., many things can be done by speaking.
Its popularity can be gauged from the fact that it is used by more than 500 million users. It is available in more than 30 languages.
Google Assistant does the work as told by listening to your voice. Whatever questions you ask it, it gives 80-85% correct answers to them. The meaning of assistant is – the one who helps. Google Assistant helps you in all kinds of ways in your smartphone. All you have to do is place the order, your job will be done.
How to Install Google Assistant
Google Assistant Download Or Install Kaise Kare in Hindi : We have understood a lot about Google Assistant. Now let us talk about how to install it in Smart Phone? For this you follow the following steps
Step-1:
Let us tell you that Google Assistant is available for Android devices as well as Apple iPhones. First of all, go to Google Play Store and install Google Assistant. If you want, you can also install it directly by clicking on the link given below.
Step-2:
After installing on your phone, you can open it by pressing Home Key or by saying Ok Google. Here, Google Assistant is completely ready for you.
How to Use the Google Assistant
Google Assistant Kya Hai Aur Kaise Use Kare in Hindi: Now you have also learned to install Google Assistant. Now it comes to how to use it? What are the benefits or benefits of using it?
As we told you that to open Google Assistant, you have to say Ok Google or press Home Key. Google
Assistant screen will open.
Now you can get the work done by speaking anything by clicking on the voice button. Now we give you some information about some things, how you can use Google Assistant like:
Taking Selfie :
You should open Google Assistant by saying Ok Google. Then click on the voice button and say: "Selfie | To take a selfie or take a selfie" etc. You can speak any way you like. Your selfie mode is ready.
Weather | Knowing the Weather:
If you want weather information, then you can get information about the weather by speaking to Google Assistant.
Opening Google Apps:
Which app do you want to open in your smartphone? Just say his name. Google Assistant will open it. For example: YouTube will open when YouTube is spoken.
Google Map :
You can also use Google Maps with the help of Google Assistant. If you want to search places near you, then Google Assistant will give you a search.
Playing Songs :
Friends ! If you are driving a car and you want to play songs in phone, then you can play songs by speaking Play Music.
Sending Text Message:
If you want to send a message, then you can send your message by speaking. For example, send a message of "Call Attend Karo" to Papa. Google will automatically write the message and send it to Papa.
Calling :
If you want to call anyone from your phone, then you can speak to Google Assistant. You can make a direct call by speaking the name of the saved person in your Contact List like: Call to Anil bhai (as the name is saved)
Others :
Apart from this, there should be any work of smart phone like:
• Search on google
• Search youtube
• Make a phone call
• Book tickets
• Setting an alarm
• Setting a reminder
• Listening to songs
• Watch the video
• Google image search
• Open game
You will be able to easily do work around the world with the help of Google Assistant. This will also save you your time.
How to Work Google Assistant

Google Assistant Kaise Kaam Karta Hai in Hindi: Now you must be able to understand how Google Assistant works? It's very simple. Whatever the task is for you, just tell Google Assistant. This will do your job.
You can get your work done with Google Assistant by giving Voice Command. So see guys! Is not it ! Very interesting Google Assistant.
How to Change the Language of  The Google Assistant
Google Assistant Ki Bhasha Language Kaise Badale in Hindi : Google Assistant By Default is in English language (English) only. If you want to do it in your preferred language then you can. We are telling you to do it in Hindi language.
How to Change Language of Google Assistant in Hindi : Friends! If you want your assistant to know Hindi. He will obey your orders in Hindi. Talking to you in Hindi, of course you can do that. Follow these steps to change your Google Assistant to your language:
Step-1:
First of all open your Installed App – Google Assistant. Now click on your account in the top right corner.
Step-2:
Here you are seeing many options. You have to choose the Assistant option. Here you will see the language option at the top.
Select your preferred language by clicking on the Language option. For example, if your local language is Hindi, then select Hindi (India).
Hindi is the language of your Google Assistant. Now talk to your new friend Google Assistant and get him to do whatever you want. He is always there for you and ready too..!
Like this guys! You can enjoy this new feature of Google. We have given you complete information about "Google Assistant Kya Hai and how to use it". I hope that from now on you will be able to use it easily.
 Play Store App :- Download
Read This In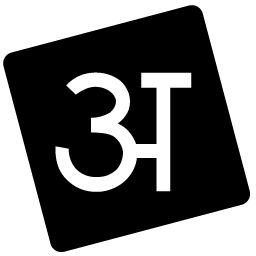 Hindi: Click Here
Conclusion:- Today in this post of news.technogreet.com, we learned what is what is google assistant, how google assistant works, how to download google assistant, how to activate google assistant in phone, I hope you liked this post today.