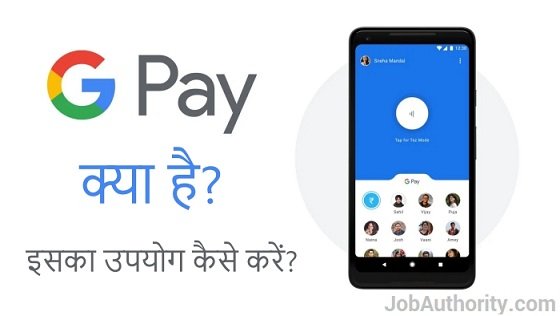 What is Google Pay (Tez)  –  Google Pay App is a Digital Payment App created by Google company based on UPI means Unified Payment Interface which is operated by NPCI which manages India's banking system.
Multiple layer security has been used in this app, which is completely safe, with Google Pay App, you can make many types of digital payments like-
1. Payment can be received and sent.
2. You can request to take money.
3. You can see the history of money transactions.
4. You can get reward instead of sending money.
5. You can choose offers of your choice for digital payment.
6. You can bill Google Adwords with Google Pay.
7. You can buy all of Google's products from Google Pay.
8. Electricity, Gas, Water, DTH, Mobile etc. can be paid by Google Pay.
9. You can easily transfer money to the nearest people from Google Pay without giving any information about your details.
How to create a Google Pay App account
It is very easy to create an account on Google Pay, for this, if you follow our steps, then you first know what you will need to create an account on Google Pay App.
➥ Must be a bank account.
➥ Bank account must have a mobile number linked to it.
➥ Bank should have a Debite or Credit Card.
➥ Must be a Gmail account (Email id).
➥ Mobile should have Google Pay App.
How to create a Google Pay Account
Step-1:
First install Google Pay App from Google Paly Store or click on the button below.
Step-2:
Now open Google Pay App and insert mobile number linked to your bank account in it
Step-3:
After entering OTP from your mobile, select your Gmail id.
Step-4:
Select Screen Lock and Pin Lock for Google Pay App and Secure Google Pay.
Step-5:
Your Google Pay Account has been created, now add your bank account by clicking on Add Bank Option at the top.
How to earn money with Google Pay App
As we told you, Google Pay makes your digital payment easy and at the same time you get a chance to earn money by using it. There are many ways in which you can earn money with Google Pay.
Refferal Program
When you use this app, you will feel yourself that it is a very good app, so you will also share it to your family and friends to use Google Pay.
For this, you use Google Pay App's Refferal Code, by doing this you will get 51 rupees, in this way you can earn 51 rupees from each Refferal Code, but you will get this rupee only if you use this App by installing it from your Refferal Code. .
Lucky Fridays
If you do any transaction above 500 or 500 rupees in a week using Google Pay, then you have a chance to win 1 lakh rupees.
Every week on Google, friday selects Lucky Friday Scratch Card, which transacts above Rs. 500 every week, the winner who gets Rs. 1 lakh as Scratch Card, in this way, your luck will ever win you this reward. .
Scratch Card
This is also a good and easy way, due to which you can earn money from every Scratch Card, for this, you have to send 150 rupees to someone from your Google Pay App or you can receive 150 rupees from someone through Google Pay.
After this process you get a Scratch Card, which you have to Scratch, in which you can win up to a thousand rupees, so send and receive money from Google Pay.
Google Pay Offer
You can also earn money by saving money, so you should use those offers in Google Pay that also do your work and in return, you also get money in the form of Reward. In this way, you can also earn money using Google Pay offer.
📲 Play Store App :- Download
Read This In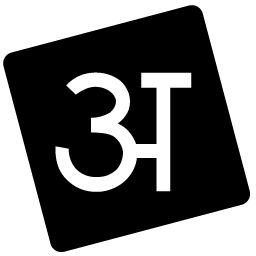 Hindi: Click Here
Conclusion:- So friends, I hope that after reading this post, you must have now understood what is Google Pay App and how you can earn money using it, if you like this post then do share it and have any question. Then comment.