Gadget desk: TickleMyPhone is an app that lets you remotely control your Android smartphone using text messaging. With this app, you can do all kinds of actions by sending text messages from other smartphones. 
The way Tickle My Phone works is very complex, but basically you have the following functions: In 'Manage SMS / Text Message Rules', install the app on which smartphone you want to control. Tick ​​the Tickle My Phone Commands box (if you don't want to show every time an action is performed), and that's it.
Once you've completed that step, you need to send a text message to the smartphone installed on that application. You can connect or disconnect photos, call numbers, vibrate smartphones, Bluetooth, and more.
Tickle My Phone is an interesting application. It can be dangerous if you want. how? Well, if you install it on someone else's smartphone without knowing it, you can do all sorts of things without having to suspect your smartphone. 
Key permissions you can share with other accounts:
✳️Check phone status – whether phone or display is on, internet connection (Wi-Fi, mobile and / or roaming), GPS status and more
✳️Live Video Streaming – Stream video from the camera (front or back) for video tracking
✳️ Live audio streaming – stream audio deo with microphone for audio deo cking king
✳️ Location Tracking – via GPS monitoring or network
✳️  Check the latest movements – See a route on the map for all your recent activities
✳️  Using Camera – Take a remote photo to monitor location in live or stream live video from the front or back camera
✳️  Recording microphone – Listen to the live audio demo around your phone's microphone or take a remote microphone record
✳️  Listen To Call records – You can record your calls and provide access to your records records, so that anyone can listen to call records remotely.
✳️  Get Media Files – Share access to your photos so anyone can track your media, such as photo tracking.
✳️  Read Calendar – You can get a list of calendar lander events with all the details and details
✳️  Read contacts – You can get a list of all contacts saved on the phone, how many times a person was contacted, and last contact
✳️  Track Instructions – Status bar tracking instructions for messenger apps like Facebook, WhatsApp, Viber etc.
✳️  Screen Mapping – You can get stream screen in real time in any browser
Download Application: Click Here
Read This In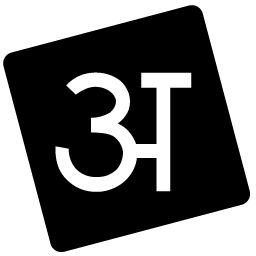 Hindi: Click Here