How to Recover Deleted Photos from Mobile – DiskDigger Photo Recovery Many times we work very hard and bring the photo image from anywhere, and it gets deleted from our mobile by mistake, but you do not need to panic, Because today we are going to tell you about a very good Photo Recovery App, through which you can easily recover deleted photos from your mobile.  
DiskDigger Photo Recovery is a mobile app, through this application you can recover deleted photos from your mobile 1 year ago, whether that photo is deleted from your mobile or deleted from your memory card or any WhatsApp key. It recovers all types of photos in Photo Ho Mobile.
How to Recover Deleted Photos from Mobile
Step 1 – First of all download and install DiskDigger Photo Recovery App in your mobile
Step 2 – Open it after installing.
Step 3 – After opening, click on start basic photo scan.
Step 4 – After clicking on Start Basic Scan, you will be asked for permission, you have to click on the Allow button.  
Step 5 – After that all the photos will start being scanned, according to the amount of your photo that has been deleted, it will take time, you should wait a bit.
Step 6 – When the scan is completed, you will see the message of Scan Completed, click on OK.
Step 7 – Now whatever photo was deleted from your mobile, you will see all, tick mark the photo you want to recover, then click on Recover.  
Step 8 – Now you will be asked to choose the location to save the Recover Photo. If you want, you can also save it in Dropbox, Google Drive or you can also save it in your Mobile or Sd Card.
To save the deleted photo in the gallery of the mobile, select the save file to a custom location, after selecting the location, your photo will be saved.
How to Back up Your Photos
The photo can be accidentally deleted from the mobile at any time, but as long as your mobile is in working condition, you can recover it, the biggest problem is when your photo is deleted, as well as your mobile is also bad. It happens in such a condition that you are not able to recover the deleted photo, to avoid this, you can back up your photo, so that it can be restored anytime when needed.
photo backup app  
Open the Google Photos app in your mobile, if you do not have it in your mobile then
Now that you have installed it for the first time, then login with your Google account.
Then click on your profile icon at the top.
Now click on Photos Settings.
After that it has to be turned on by clicking on Backup and sync
After enabling Backup and sync, you have to scroll down and come down and click on Back up device folders.
After that select the folders you want to back up.
Now all the folders you have selected, their backup will be automatically saved in Google Drive, and you can restore them anytime if needed.
So in this way you can get back the deleted photos from your mobile.
 Play Store App :- Download
Read This In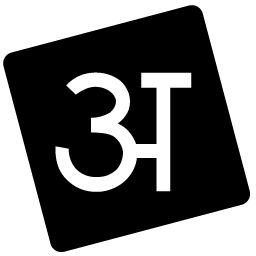 Hindi: Click Here
Conclusion: I hope, You Learn From This Post, how to recover deleted photo, the post must have been helpful for you, if you think  Deleted Photo Recover Kaise kare, Photo Backup Kaise Kare, file Recovery Kaise kare, this post is helpful for you then do share it with your friends.
मोबाइल से Deleted फ़ोटो को DiskDigger ऐप से कैसे Restore करें