How To Recover Deleted Chats (Message) From Whatsapp: In the Internet era, everything happens with a smartphone. All the necessary work is done on the phone and many times it happens when people accidentally delete their required chat on WhatsApp and later regret it. But in such a situation, they do not understand what to do. But if we tell you that there is a way that you can get your deleted message back, will you be confident? Yes, today we will tell you some tricks through which you will be able to recover your deleted message.
In today's time, almost every users use Whatsapp on Smartphone, this APP has been a favorite for everyone for sending messages, sharing photos and chatting. But many times we accidentally delete the messages sent on our Whatsapp.
We get nervous due to accidentally deleting chat because we had many things to do in that chat. At that time, there is only one thought in our mind that how to Recover Delete Chat, this kind of problem happens with all of us in Touch Screen Mobile Phones.
Today we have a very easy way to retrieve the 7 day old chat history you accidentally deleted, you can recover the chat history by following some steps.
How To Recover Deleted Chats (Message) From Whatsapp
Google drive recovery
To get your deleted message, you must first batchup to Google Drive. In this, you have to enter your Google account and mobile number. If you choose Google Drive as your recovery option, then it will be very easy for you to recover chat.
Which steps should be used?
➥ First uninstall WhatsApp from your mobile and install it again from Play Store.
➥ After this, open WhatsApp and insert your number in it and verify it.
➥ After this, an option to recover data from Google Drive will pop up on your screen.
➥ Click on it and after the process is complete, click on Next.
➥ After this, you will see that your chat is recovered and now media is recovering.
Local backup
Apart from this, the option of local backup is also present on WhatsApp. You can also recover chat through this.
➥ It takes a backup of your chat and saves it as a file on your phone or SD card.
➥ Local backup stores data in a week.
➥ Local backup is created from your phone every day at 2 AM in the morning.
For this, first install the file manager in your phone.
➥ File Manager app navigates to SD card, WhatsApp, Databases, then data will not be stored in SD card.
Read This In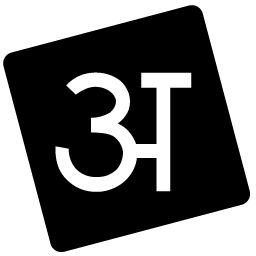 Hindi: Click Here
👉 ये भी पढ़े
° WhatsApp स्टेटस पर Mp3 Song कैसे अपलोड करें
° WhatsApp बोल कर बताएगा किस का मैसेज आया हैं – Speaking SMS Announcer