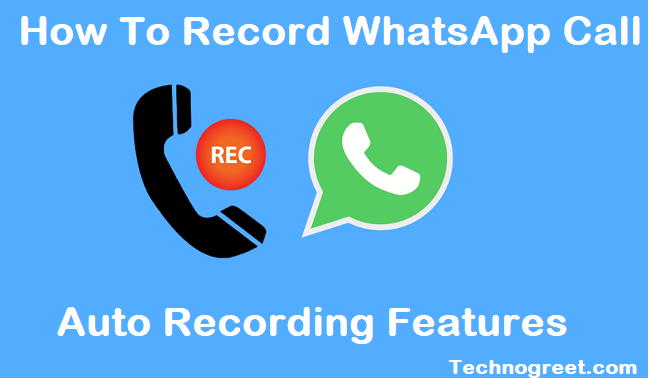 How To Record WhatsApp Call: Call recording is a very necessary and useful feature, especially for working people. Although it is not originally available on most smartphones, users can download third-party applications to enable it. However, things get a bit complicated when recording WhatsApp calls.
That said, we are here with a simple guide on how to record WhatsApp calls on Android and iOS.
Record whatsapp call on android and ios
Nowadays, most of us prefer to make WhatsApp calls as they are more reliable than typical phone calls which often have connection drop and clarity issues. Unfortunately, WhatsApp does not provide call recording facility and there is no direct way to do so.
However, after hours of research, we found some effective ways to record WhatsApp calls on Android and iOS devices. However, the process is slightly different for both operating systems. Also, note that the methods are not perfect-proof as they depend on the smartphone you are using.
Record whatsapp call on android
As mentioned, WhatsApp call recording may not work on every other Android phone. In particular, it will only work on devices that have VoIP (Voice over Internet Protocol) call recording enabled.
If your device is present, you can go through this list. If not, you can still move to see if WhatsApp call recording works on your Android device.
Method 1- Using the Cube Call Recorder
Step 1: Download and install the Cube Call Recorder ACR app from Google Play Store.
Step 2: Open the app and grant the required permissions. In addition, enable the accessibility service and allow it to be attracted to other apps
Step 3: After you set up the app, open WhatsApp and call. You should now be able to see the pink colored recording widget on your screen. This indicates that the cube is recording your call.
If the widget does not appear, go back to the app and manually press the mic button.
Step 4: If the application gives you an error, tap the hamburger menu, and choose "Recording" under Settings. Now, toggle "Force-in-Call Mode" to the right. Now you should be able to record WhatsApp calls without any problem.
Step 5: Are you unable to hear another person's voice in the recording? Well, in this case, tap the hamburger menu and navigate again in the recording settings. Tap on "VoIP Recording Audio Source" and change it from Voice Communication to Microphone. Note: This will automatically turn on the loudspeaker during the call by default.
📲 Play Store App :- Download
In this way, you can easily record WhatsApp calls on Android. Additionally, you can record calls from Facebook Messenger, Telegram and Hangouts. As a cherry on the cake, the Cube Call Recorder can also record regular phone calls.
Method 2 – Using Root
If the above method does not work, you can root your Android phone and install SCR screen recorder on XDA. With root permissions, the system is capable of recording audio, allowing you to record calls in any app. You can also use it to record in-game audio.
However, we do not recommend rooting as this will compromise the security of your device and may break updates from the manufacturer. Nevertheless, if you have made up your mind, make sure that you are familiar with the steps involved.
Record whatsapp call on ios
Due to privacy restrictions, you have no way to record WhatsApp calls directly to iOS. Although we found a working method. This takes a lot of work and requires a Mac with a WhatsApp account and an additional phone (referred to as a secondary phone). It can be either an Android or an iPhone.
Step 1: First, connect your iPhone to the Mac via a data cable. If connecting for the first time, you need to tap on "Trust this computer".
Step 2: Open QuickTime on your Mac and click on the File menu. Next, tap on "New Audio Recording". Select your iPhone as the source and press the record button.
Step 3: Using your iPhone, make a WhatsApp call on your secondary phone. After the call is connected, tap on the "Add User" icon (group calling feature) and select the person you want to talk to.
Step 4: Once you have a conversation, stop the recording in Quicktime and save the file to your Mac.
Note: Be sure to keep your iPhone connected to the Mac during the conversation. In addition, note that disconnecting any user in a group call will stop recording.